INFORMATION TECHNOLOGIES CONSULTING SERVICES
IT Strategy, Process & Organization Services
Enterprise Architecture
Application Services
Infrastructure Services
Enterprise Networking and Security Services
IT Outsourcing Services
Technology Integration Services
Technology Training Services
IT Strategy, Process & Organization Services
Today, organizations are so globally dispersed that a versatile IT environment is mandatory to enable effective collaboration across geographies and business units. In that context, our client challenges are summarized as:
Integrating globally distributed IT organizations
Managing risks and redundancies, especially in merger and acquisition scenarios
Aligning with partner operations with different maturity levels
Aligning multi-location, multi-vendor environments while ensuring regulatory compliance
Optimizing IT costs, while maintaining high customer satisfaction
Reducing time-to-market for new products and services
Improving delivery efficiency
Akasi offering for IT Process and Organization Management focuses on transforming IT services using an integrated approach encompassing the gamut of processes involved in IT solutions, sourcing, services and operations. The range of services include assessments, strategic planning, process definition and implementation, and continual improvement, leveraging industry best practices like ISO 20000, Six Sigma, Lean principles and Agile methodologies.
Enterprise Architecture Services
AKASI provides strategic value to organizations in the process of enhancing their enterprise architecture. We offer a full range of enterprise architecture services, from strategy consulting through final implementation:
Strategy IT Consulting :

Identify key business drivers and translate them into a technology blue print, Help define Business Requirements and map them to a various technical paths, Strategy identifies the current and likely future requirements for the enterprise architecture, technical and organizational issues that must be addressed to optimize performance, and the approach for enhancements to support business needs

Architecture Design :

AKASI then translates the enterprise architecture strategy into technical design requirements. We assess the economics of established versus emerging technologies, adjusted for technical and market risks. The proposed architecture is usually presented as both a conceptual and physical model that optimizes performance. Performance is measured by factors such as investment expense, operating cost, system availability, and the degree to which the enterprise architecture can support both existing business strategy and be adapted to sustain emerging trends.

Operational Assessment :

AKASI conducts both audit and risk studies that include a comprehensive analysis of capacity, performance levels, and contingency and security plans. We then use these assessments to identify various technical and organizational issues, rank those issues, and propose mitigation strategies.

Implementation Planning :

We can support implementation engagements from providing expert advice to customer throughout implementation, to managing detailed migration and roll-out strategies on your behalf.
Application Services
-> Application Development and Maintenance Services
Akasi Group manages all phases of the application development and maintenance lifecycles. Unique features of our approach include the following:
Client-centric governance model :

Ensures a strong focus on the right outcomes at the right time, the agility to quickly adapt to changing conditions, and efficient and accountable project management that leads to operational excellence

Innovation and transformation :

Drives the development of new ideas and breakthrough solutions through close collaboration with clients, insight and thought leadership, AKASI's ICE Program and centers of excellence, and partnerships with industry innovators

Application portfolio management :

Enables clients to go beyond simple assessment and optimize the entire application portfolio in line with business objectives through a comprehensive methodology and supporting tools that drive smarter investment strategies

Results-driven performance :

Uncovers the potential for business transformation by combining granular data analysis and collection with continuous business and IT alignment through AKASI's advanced methodologies

Global delivery model :

Offers locally accountable teams backed by the best combination of onshore, nearshore and offshore delivery options to reduce costs and accelerate deliver

Staff transition :

Ensures the smooth transfer of responsibilities and resources to Akasi, while preserving client control and providing transitioned staff with optimal working conditions and career growth opportunities.
-> Application Portfolio Management Services
We use a proven APM framework that includes a solid methodology combined with a powerful software toolkit. Our framework provides the following:
Scalability :

To address small, medium, large and massive portfolios

Flexibility and adaptability :

To meet the needs of different industries and markets

Transparency:

To ensure accountability and to support ongoing audits

Simplicity :

To ensure streamlined information collection, analysis and reporting

Supporting tools :

To automate information gathering, portfolio analysis and reporting
Our APMF supports a number of key APM services, including the following:
Application inventory :

Inventory of applications across the organization

Risk landscape assessment :

Review and assessment of risks that threaten portfolio sustainability

Application metrics development :

Development of relevant and easy to manage metrics

Application portfolio assessment :

Compréhensive application portfolio assessment

Application portfolio rationalization :

Focuses on reducing the overall application footprint and operating costs

Application transformation roadmap :

Clear steps for transforming the application portfolio

Application portfolio management office :

Ongoing governance and project management
Our services also cover APM-related business activities, such as business process reengineering, change management, training, HR, etc.
-> Quality Assurance and Testing Services
Akasi is quality-oriented organization and offers a comprehensive understanding and expertise in international software quality assurance standards to meet your QA and testing needs.
We can help you streamline your development processes, inject quality assurance processes into your current development effort, and help you decide how, when and what to test. We offer extensive experience in test and development automation.We can automate regression tests, stress tests, functional tests, build processes, build verification tests and have all the results for you.
Strategic Consulting and Quality Management

Quality Assurance and Testing Management/Execution

Performance

Security Assurance

Automation

Specialized Testing
-> -> Application Migration Services
Application Migration Offerings
AKASI's comprehensive application migration services cover all aspects of the migration lifecycle—from planning and implementation to testing and support. Key features of our services including the following:
Full-scope services, including Java, .NET, Oracle and database migration

Clear, detailed migration roadmap based on in-depth strategic assessment

Client Partnership Management Framework to ensure high quality and service excellence

Best-in-class migration processes and tools

Migration experts highly experienced in managing large-scale migration initiatives

On-time, on-budget delivery

Flexible pricing

Extensive global delivery model, offering onsite, onshore, near shore and offshore delivery options
Application migration services benefits
AKASI offers comprehensive application migration services designed to deliver the results our clients expect. Benefits of our services include the following:
Seamless migration with minimal business disruption

Increased productivity

Reduced IT complexity

Overall cost reduction

Opportunities to exploit new business opportunities

Faster time-to-market

Enhanced system stability, performance and adaptability

Increased security
Infrastructure Services
-> Bringing the best to your IT infrastructure
Global competition, changing regulations, shifting customer demands, limited resources, capacity challenges, and budget constraints you've got a lot on your plate. You shouldn't have to worry about your infrastructure. That's our job. With the emergence of cloud computing, virtualization, and mobility, AKASI is well aligned with market trends and demands. We offer the technology, processes, and people clients need to transform their IT infrastructure, achieving efficiencies, cost savings and other strategic business outcomes.
This is the reason why more than 300 CIOs rely on AKASI for cost-effective, innovative and secure infrastructure services, solutions and consulting.
->Infrastructure Services Offerings
AKASI delivers global infrastructure services that align with IT and business needs, industry best practices, world-class capabilities, and quality delivery. Our services drive performance and growth for clients worldwide.
Data center facilities and management

Technical service desk

Printing and document management

Remote infrastructure services

Transformation services

Storage as a service

Data vaulting

Disaster recovery as a service

Archiving as a service

Bottomless edge-to-core storage

File sync and share as a service
-> -> Infrastructures Solutions
Akasi offers a wide range of infrastructure solutions designed to continuously improve your operations and drive innovation. These solutions are backed by the in-depth technology, industry, and domain expertise of our infrastructure professionals around the world.
Cloud IaaS (infrastructure as a service)

Cloud Email

Social Business (enterprise social networking)

Managed security services

Telecom expenses Management

Enterprise service management

Virtual workplace solutions
-> Consulting
AKASI's proven infrastructure consulting approach helps you better understand your current environment and implement improvements that reduce costs, increase compliance, and enhance IT systems and services.
Audit and compliance

Business continuity planning

Data center optimization and consolidation

Mainframe consulting

Operations management and governance
-> Experience and expertise
Quality delivery :

Akasi outcome-based delivery model and rigorous governance framework achieve the results you expect

Choice and flexibility :

Akasi offers a wide spectrum of innovative, IP-based solutions that are designed for clients of all sizes and adaptable to their unique needs

Transforming creativity into a commodity:

Akasi professionals provide industry leadership through our cost-effective, innovative, and energy-efficient service centers
Identity and Access Management Offering
AKASII combines industry expertise with a full range of technology services to provide clients with a partner that knows how to adapt IAM solutions to their specific business environment. Our IAM offerings include:
Strategic consulting

Offerings include feasibility studies, ROI assessments, process and service delivery planning, and project management.

Solution management

AKASI provides requirements analysis, solution design, vendor assessment, and project planning, initialization, implementation and customization

Managed services

Through expert and secure hosting services, AKASI provides ongoing maintenance, support and operations of clients' IAM environments
Networking and Security Services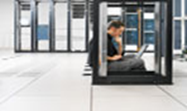 MANAGED SERVICES
Akasi Group offers server and network maintenance to business owners running Windows Server and Linux based operating systems. We offer a variety of maintenance contracts and can custom design a maintenance plan to fit your IT infrastructure

CABLING SERVICES
Akasi provides a full range of IT infrastructure and network cable installation services for commercial and residential customers. We specialize in installations of low voltage structured cabling systems for voice, data and video equipment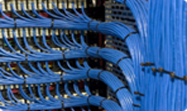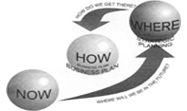 IT ASSESSMENT AND PLANNING
A comprehensive IT assessment will help you better understand your current state of technology and prepare your organization for future needs and growth. Our engineers and consultants can help you achieve these objectives through a comprehensive analysis of the state of your organization from a technology perspective. Once we understand your current and future business needs and goals, we can develop a technology plan that aligns with these and your budget.

NETWORK AND SERVER INSTALLATION AND SUPPORT
We can manage service and maintain your existing computer network locally or around the world, no matter who installed it, what brand it is or the age of your network equipment. We also can help you upgrade your existing network or move an existing network server to a new location. We use a mix of managed services, monitoring software and remote access to handle any sized business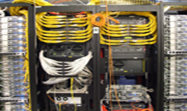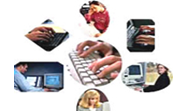 HELP DESK AND REMOTE SUPPORT
At Akasi, we know time is money. That's why we have an on-line help desk, as well as remote-repair utilities, allowing you get back up and running as soon as possible

PENETRATION TESTS & NETWORK SECURITY ASSESSMENTS
Our Network Security Assessment Services will enable you identify your system and network vulnerabilities, by undertaking Penetration Tests and IT Network Security Assessments all kind (Internet, Intranet, Social Engineering, Forensic Analysis, Wireless Audits etc..)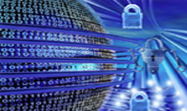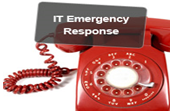 EMERGENCY SUPPORT
When your systems are down and you need help, we are there for you. We can usually have an emergency response team at your location within the hour

RELIABLE AND COST EFFECTIVE DATA RECORVERY SERVICE
Akasi is one of the top data recovery services companies in the business. Our data recovery team can handle any type of loss including deletion, hardware failure, fire damage to hardware, water damage to hardware, hard drive failure, hard drive physical damage including dropped laptops or dropped notebooks, data loss from virus and much more.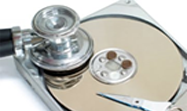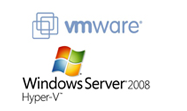 VIRTUALIZATION
Akasi provides full support for server virtualization, and server consolidation using VMware Technology (VSphere, ESX, Server) or Microsoft Hyper-V. Server Virtualization is becoming one of the most widely used technologies in small to medium business environments

NETWORKING AND MOBILE COMPUTING
Technology and our ability to harness its benefits to improve your organization's productivity has certainly come a long way. High-Speed, secure networking has evolved beyond the Local Area Network to Wide Area Networks, the Internet, Smartphones, PDA's, and beyond.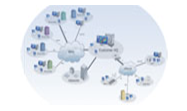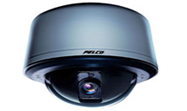 IP SUREVILLANCE CAMERAS AND INFRASTRUCTURE
For the ultimate in security, your organization needs Internet-based surveillance. If you have been looking into security systems for your business, our Internet-based, streaming video surveillance solutions are the most flexible, cost-effective answer.

VIDEO AND WEB CONFERENCING SOLUTIONS
Our video & web conferencing solutions boost productivity, allowing remote users to collaborate on documents and share data, allowing faster decision-making. This improves your capabilities to bring products and solutions to market faster, enabling you to stay ahead of your competition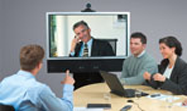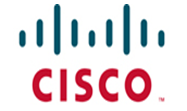 CISCO SOLUTIONS
AKASI's network engineers can assist your company to determine whether and how Cisco's routers and switches can increase the strategic value of your IT system

SonicWall SOLUTIONS
Akasi is proud to offer full support and service for all SonicWall products. Our consultants can help you get your SonicWall installed, repaired or configured fast and affordably. If you have an existing firewall or router but want to upgrade or migrate to a SonicWall we can help you transfer all of you current settings to the new device with minimal downtime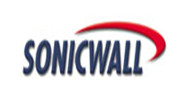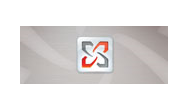 MICROSOFT EXCHANGE SERVER SUPPORT & SERVICE
If your business has out grown traditional email like POP, AOL, Gmail or other email services we can set your business up with its own internal email system and help you manage your Exchange software. We can also perform a migration/upgrade of Exchange 5.5, Exchange 2000 and Exchange 2003 to newer versions without causing any disruptions to your users.

DATA MANAGEMENT – ENTERPRISE COMPUTING
Akasi is the ideal provider of support and maintenance to sophisticated multi-vendor hardware environments. We support SPARC, Oracle, UNIX, as well as other manufacturers. We provide the channel with all the technical expertise, tools and resources to reduce the cost of supporting and managing inter-dependent technologies. With an extensive knowledge base built over many years, Akasi can maintain the integrity of a hardware infrastructure and extend working life of older equipment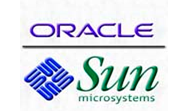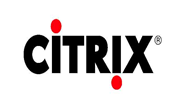 CITRIX DELIVERS IT AS A DYNAMIC ON-DEMAND SERVICE
Citrix offers a dynamic end-to-end virtualization system that transforms desktops and applications into on-demand services enabling users to work securely and productively from anywhere. Citrix virtualization revolutionizes desktop management and simplifies datacenter operations.
WEB AND E-COMMERCE SOLUTIONS
Akasi is a professional full-service web design company. Our web development team specializes in web design and e-commerce development. But we also place a lot of focus on marketing websites and businesses. That's because we know having a great website isn't enough; that website must be marketed so that Internet users can find you. So we don't just create an eye-catching website and then wash our hands of it; we work with you to ensure that the website gets outstanding results. Your company deserves no less.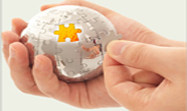 IT Outsourcing Services
-> Significant savings, predictable IT costs, best practices and customized service quality
Akasi's IT Outsourcing Services allow business executives to retain control over IT strategies while benefiting from reduced operating costs and risks without compromising service delivery to end users and their clients. With AKASI's managed services model, we assume responsibility for operations delivery, drawing on IT governance best practices. As a full-service IT provider, Akasi rigorously manages operations, focusing on quality and operational excellence, while offering competitive pricing. We build lasting partnerships based on trust and transparency. Our service delivery approach is rooted in operational excellence, and our management model puts accountability and leadership first
-> IT outsourcing services commitments
AKASI delivers global infrastructure services that align with IT and business needs, industry best practices, world-class capabilities, and quality delivery. Our services drive performance and growth for clients worldwide.
Pricing based on established goals and predictable IT costs
Philosophy that targets long-term partnerships
Global delivery model that emphasizes client proximity to provide a local presence for key IT activities
Full range of services covering the entire IT delivery chain
Stringent knowledge transfer and management to increase client productivity
Focus on governance and proactive management
Operational excellence and compliance with commitments demonstrated by proven successes
-> Bringing our best to your table
Satisfaction rating of 8.9/10 based on signed client assessments
World-class service levels met or exceeded in 98% of cases
90% of projects delivered on time and on budget
AKASI professionals are invited to be shareholders, demonstrating a unique commitment to client success
Technology Integration Services
-> Interconnecting systems and applications to best run your business
AKASI delivers global infrastructure services that align with IT and business needs, industry best practices, world-class capabilities, and quality delivery. Our services drive performance and growth for clients worldwide.
Through our decades of experience in bringing together and optimizing systems and applications, AKASI has developed specialized expertise in the following practice areas
Business intelligence services :

helping organizations harness the power of big data and customer analytics to drive business value

Data management services :

ensuring data availability, the efficient response to end user requests, and the adaptation of a constantly growing infrastructure

Enterprise application integration :

providing effective integration of applications to support your business processes and achieve business results

Enterprise architecture services :

orchestrating people, processes and infrastructures to improve the performance of an enterprise's architecture functions

Enterprise content management :

making pertinent data more accessible across the enterprise to improve performance and productivity and to reduce cost and risk

Enterprise resource planning :

helping clients get the most from their ERP investments, from third-party ERP packages, such as from Oracle and SAP, to AKASI's industry-leading solutions.

Geospatial solutions :

combining in-depth knowledge of our clients' business sectors with geomatics, industry and IT expertise

Information security services :

implementing proactive, business-aligned enterprise security strategies that improve risk management, productivity, data integrity and compliance

Mobile computing :

– increasing productivity, improving service access and building customer loyalty through enterprise mobile solutions
Technology Training Services
Through our decades of experience in bringing together and optimizing systems and applications, AKASI has developed specialized expertise in the following practice areas
-> Helping You Increase Your ROI
Akasi provides Information Technology Professional Training to enterprises, organizations, governments and private people.
Business Systems Analysis and Design
Information Technology for the Non-IT Executive
Powerful Persuasion Skills for the Technical Professional
Managing today's IT and Technical Professionals
Project Management Training
Our testing practice offers a comprehensive suite of software testing services spanning consulting, enterprise services and functionality testing. Built upon in-depth vertical knowledge acquired from work with more than 350 major corporations across a wide range of industries, we flexibly map our service delivery to your evolving needs. Whether resources are onsite, offshore or a mix of the two, our passionate, domain-knowledgeable career testers deliver just the services you need from any point in our global delivery network.
Expertise on both the business and technical sides of testing has enabled us to create innovative approaches that deliver accelerated results. We use an established testing methodology and employ a wide range of industry-standard testing tools that leverage established methodologies to provide your organization with superior software quality, enhanced business readiness and real competitive advantage.
Visit
www.formation.akasigroup.com
for more details on our training offerings